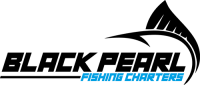 Wellingtons best fishing charters!
Providing Wellingtons best personalised fishing charters!
With over 30 years in the Wellington region.
The New Black Pearl
The BRAND NEW Black Pearl is a custom built 10m Osprey powered by twin 225 Yamaha outboards supporting the latest release in outboard technology, Yamahas "HELM MASTER" system.
Fully kitted out with the latest Raymarine electronics, with Matts 30 years of fishing in the Wellington area and ongoing experience in the charter industry no detail has been overlooked.
In full restricted coastal Maritime survey she truly is a go anywhere boat and the newest most modern charter boat in the Wellington area.
Reliable & fast, cruising at 30 knots she gets you to the fishing spots quickly and safely, meaning more time for fishing and less time traveling!
Directions: Launching Locations
On the majority of trips we leave from Mana Cruising Club or occasionally Seaview Marina depending on the weather and fishing expectations, I will confirm this with you the night before.
Mana Cruising Club 5 Pascoe Avenue, Mana, Porirua 5026, New Zealand.
When heading north on SH1 after going over the inlet bridge take a left at the second set of traffic lights at the marina motel. Head over the train tracks and take a left between the rugby fields. You can park next to the club rooms in the members area, I will be to the right by the launching ramp.
Seaview Marina 100 Port Road, Seaview, Lower Hutt 5010, New Zealand.

Park on Port Road closest to the corner of Marine Drive (Eastbourne end) Walk through the track by the toilets and across the car park. I will be in front of you at the launching ramp.
Skipper: Matt Dobson
I grew up fishing in Wellington chasing anything with fins. In the past I have run fishing charters in the Bay of Islands NZ, catching everything from Snapper to Marlin. I have been a top Trout guide in Queenstown. After fishing the Wellington area for over 20 years I established Black Pearl Charters in 2013 and I am enjoying every minute of it.
My philosophy on guiding is to get you guys out there fishing and having fun. So I have built up a fishing charter that I would want to fish with if i were to go on a charter myself – fast, clean, safe but most all, fun!
Whether this is your first time, or you have fished the whole world, you won't be disappointed by my knowledge of the area and the fishing we have on offer. My friendly relaxed attitude will be sure to make for an enjoyable day on the water.
Our most popular charter options
Book with confidence, our website is encrypted and secure!
Very comfortable and great new boat. Matt is a great skipper and landed us right on the fish. Great evening out.

Eric Rawlings


December 18, 2019

Put us on the biggest kings in nz! Have been on a few charters around the country and the black Pearl is at the top of our list to catch big fish! Cheers black pearl and skipper matt for the best fishing missions ever!

Peter Wright


December 7, 2017

Fantastic day out on the Black Pearl with a group of great mates. The skipper Matt runs a well oiled operation with great local knowledge of several fishing spots with pretty much most target species getting dragged up ... our day out was finished perfectly with the " catch and release " of an absolute monster snapper which will be talked about for years to come! Definitely going again !

Tony Tasker


October 10, 2019

Over the last few years have been out with Matt at least 10 times. Had some incredible days and even the hard days fishing by Matt's standards outshine some of the other charters I've been on.

Jason Benham


October 24, 2017

Been a couple of times - each time Matt went above and beyond to ensure we had a great time. Top notch gear, local knowledge, comfortable boat and gets you onto the fish super quick thanks to twin grunty outboards. Worth every penny.

Aengus Jankowsky


October 24, 2017

Another awesome evening out with Matt. As usual he was a great host, the gear is in top condition, boat is fast so gets you in the water quick as and he knows his stuff. fish weren't on the chew hard out but still came away with mixed bag of kahawai, snapper, trevelly, and a good gurnard so can't complain at that! All in all a awesome evening out on the pearl to finish the week off!

Wade Craze


November 23, 2018

Awesome day trip out, first time out but will definitely go again, Matt looked after us all very well

Cameron Leigh Tongue


October 27, 2017

Matty is best skipper and good fun good times and almost guaranteed catching fish and very reasonable prices A+++

Chris Nichols


April 3, 2019

Let the success story of others attract you to your success. I have always had interest in binary trading so I can invest for myself and my family, but I was scared of lost until I got convinced by seeing a lot of people giving testimonies about Mrs Hendrick Jennifer. an expert binary trader. and then I decided to finally give it a trial, so far so good, I have made $15,500 in just a couple of weeks I started trading. Don't waste more time contact her via Email: hendrickjennifer550@gmail.com WhatsApp: +13523402962

Katlego Lerato Makhesa


October 29, 2022

Great day out fishing, Matt was easy going and sorted everything for us, thanks

James Eades


January 4, 2018

Awesome!!! Was able to look after us very well especially Dad who loved his night out on the water. Found us plenty for a feed will definately be back!!

Isaac Isa'ako


October 21, 2017

We had an amazing trip out with Black Pearl! The captain was awesome and the fishing was so much fun with plenty of snapper fillets to take home. Totally recommend and we'll be back for more. Worth every cent!

Sarah Sally Schiess Moncheur


April 9, 2021

awesome day out on the black pearl even know the fishing was hard due to a super full moon still went home with a good feed and had heaps of fun thanks Matt highly recommend cheers

Scott Hurley


March 22, 2019

Fiona Palmer


December 15, 2019